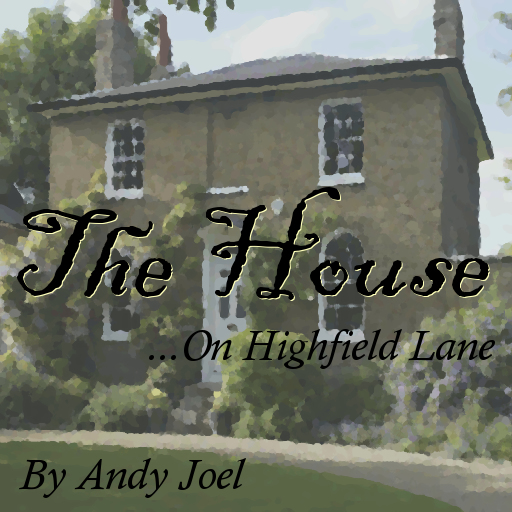 Review of:
The House on Highfield Lane by Andy Joel
(IFDB)
If you'd like to see the other games reviewed this year, head to the main page.
---
Look, it's probably to my detriment but if you point me at a haunted puzzle house, I'm there. Any which way you fall on the horror/puzzle spectrum ought to be entertaining.
The introduction of The House on Highfield Lane was promising - a genre-staple growing anxiety from "I definitely won't go in that spooky house", to "Okay, maybe I'll go close just for this one thing", to "Ah nuts, I have to go into the spooky house". Fantastic! I liked Andy Joel's writing here.
Once inside the house, the game expectedly pulls the rug from under you and you're trapped. From there I expected a bit of exploration and clever puzzles, but the rest of my experience was just… flat.
It occurred to me late at night that The House on Highfield Lane wasn't a haunted house. It was the ghost of a haunted house. Less substantial. Somewhat detached. But nevertheless reminded you of a haunted house.
The writing felt competent and occasionally evocative, but always felt one step removed. After I was in the house, I didn't feel lead anywhere. I didn't get a sense of the house or the previous occupants. It felt like a collection of rooms rather than a house. Most of the horror faded away for me.
In another sense the author lost me. In all my wandering around, I felt like I had no handle on any puzzles. I had found a few because the artifice of puzzle can be obvious, but they were all dead ends. I knew I was missing items but I wasn't sure why I needed to solve any particular puzzle I came across. The observatory, for example, had some mechanism to align the telescope. To what, I wasn't sure. Why? Also unsure. My progress with that puzzle was laborious and the game wouldn't meet me halfway. So I wandered the house again.
I'm not ashamed to reach for a walkthrough. The clues come as InvisiClue-style hints that you can delve deeper into to be spoiled more. Each section has a heading. None of the headings made sense to me, except in the abstract. The walkthrough seemed full of things I couldn't find or didn't see any reason to chase down.
Overall, the game had promise but I think it needed a tighter experience. It needed fewer rooms with more stuff to do in each. It needed an ergonomic polish before publication.
I didn't finish it. I just grew so detached from it that I played another game.
That said, I hope to see more from the author, but perhaps after tightening up their next game with a big editorial knife you could chase someone through corridors with.